Daniel Flores
Your Trusted Home Experts
No matter where you are on your home journey, I am confident that I can help guide you in the right direction.
Let Me Guide You Home
I am always eager to address and prioritize your goals; to search for the best opportunities, and not just what's most convenient. To me, you are more than just a client, you're a partner in the process.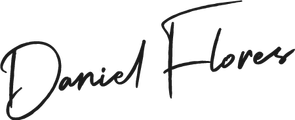 Boost your home's value
By knowing your home's true value
Explore the latest market trends and listings.
Find out everything you need to know about our local home sales, schools, businesses, and more.
Buying a home? Join the areas best 'VIP' property list!
Take a couple minutes to describe to me your 'dream' home so that I can find and send you the perfect matching properties.

Helpful Advice
We are here to provide you with helpful advice to assist you in your home buying or selling journey.

Quality Service
When you are ready to take that next step, you can leverage all the resources we have to offer.

Happier Clients
We will guide you every step of the way to make the process as easy and enjoyable as possible.
We Love Our Clients

"Daniel Flores helped us sell our family home in San Francisco during a very difficult time. I had an incredible experience with Daniel. I am so great full that my friend reffred me to him .He is knowledgeable, trustworthy, he knows and understand the SF Bay Area real estate market. I highly recommended Daniel if you are looking for a knowledgeable
…
Read More
real estate agent."
Read Less

"Great work . Highly recommend"

"Daniel was incredibly helpful in helping us to buy our first home! He is responsive, friendly, knowledgeable, patient, and guided us every step of the way with care and patience. Daniel adequately set expectations around the home buying process for us and happily met us an any listing that we were interested in viewing, providing advice and guida
…
Read More
nce along the way. The listings on Compass were great and Daniel's bidding strategy was the key to allowing us to get the first house we bid on! I highly recommend Daniel and Compass!"
Read Less

"Daniel was absolutely amazing! He worked hard to understand exactly what I needed in a house, found it and got me a great price. I'm also grateful for all his support after close. I'd defiantly recommend Daniel to anyone looking to buy or sell a house"

"Daniel was super helpful, patient, knowledgeable, and responsive in my search for my first home purchase in San Francisco. Would definitely recommend."

"Working with Daniel Flores was a wonderful experience for me. I was a first time home buyer. I had a lot of questions and concerns. Daniel was always very patient with me. And he was a great communicator as well. During the process I never felt negative about Daniel. He is a very caring and a thoughtful person, who puts his clients first. The first
…
Read More
and only offer that was submitted. Was accepted. You won't regret working with Daniel Flores. I only plan to work with Daniel in the future. I highly recommend you give Daniel a chance."
Read Less

"It was such a pleasure working with Daniel to buy a home. His knowledge of the market, combined with his attentiveness in listening to our needs/wants made it really exciting and enjoyable to look for and buy a home with my partner. I'm so glad he was referred to us by a friend. We've already recommended him to others, and will definitely be referr
…
Read More
ing him to more!"
Read Less

"Daniel Flores was very easy to work with. His suggestions on how to sell our property for the best price were absolutely correct. His attention to detail made our life easy. I learned a lot from him and would definitely use him in the future."

"I recently bought my first investment property in San Rafael, California, with the help of Daniel Flores. He was amazing and on top of everything. Daniel found a property for me through Compass exclusive, "Coming Soon" feature, which lets only compass agent see properties before they're listed publicly. Thanks to his quick work we were able to make
…
Read More
an offer before anyone else even knew about it there was no competition, and both the seller and I were very happy with the deal. Highly recommend!."
Read Less

Whether you are a first-time homebuyer or a seasoned investor, you need a highly trained agent on your side! Browse our website to find properties for sale, home values, mortgage information, and more. If you have any real estate questions or would like to schedule a property viewing, please call us – we are here to help!
Real Talk with Daniel Flores
---
This isn't just a job, it's our life. What drives us is helping you realize your goals and we are always eager to address and prioritize the things you are looking to achieve. Bottom line, we are here to help guide you to the best opportunities, and not just what's most convenient.
Thinking of selling your home?
Get started today with a free and comprehensive home value report.