Daniel Flores
Your Trusted Home Experts
No matter where you are on your home journey, I am confident that I can help guide you in the right direction.
Let Me Guide You Home
I am always eager to address and prioritize your goals; to search for the best opportunities, and not just what's most convenient. To me, you are more than just a client, you're a partner in the process.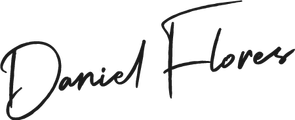 Explore the latest market trends and listings.
Find out everything you need to know about our local home sales, schools, businesses, and more.
Buying a home? Join the areas best 'VIP' property list!
Take a couple minutes to describe to me your 'dream' home so that I can find and send you the perfect matching properties.

Helpful Advice
We are here to provide you with helpful advice to assist you in your home buying or selling journey.

Quality Service
When you are ready to take that next step, you can leverage all the resources we have to offer.

Happier Clients
We will guide you every step of the way to make the process as easy and enjoyable as possible.
We Love Our Clients

"Daniel is professional, knowledgeable, courteous, and patient. Worked with Daniel 5 years ago on the purchase of my first home in San Francisco to now selling and purchasing another home. Look no further if you want to work with a professional, he's your agent . He will always be my go to for all my real estate needs."

"Daniel Flores helped us sell our family home in San Francisco during a very difficult time. I had an incredible experience with Daniel. I am so great full that my friend reffred me to him .He is knowledgeable, trustworthy, he knows and understand the SF Bay Area real estate market. I highly recommended Daniel if you are looking for a knowledgeable
…
Read More
real estate agent."
Read Less

"Daniel Flores was referred to us by a good friend. He helped them by their first home in San Mateo. We were also first time homebuyers. He took the time to explain and go in detail what the home buying process was like. He was very knowledgeable and patient with great communication skills. We put a bid on a home in South San Francisco and got our o
…
Read More
ffer excepted on the first try. We highly recommend him and are looking forward to working with him in the future. Thank you Daniel we really appreciate your help."
Read Less

"Daniel Flores is one of the best real este agent in the Bay Area. He helped us understand the real estate market and what it will take to get into a home in a hot sellers market. He was patient and took his time to explain every document and any question we had. Great experience all around."

"Daniel Flores is a great real estate agent. He helped us sell our home in San Francisco during difficult times and was patient with the process, making it easy for us at every step of what came next in selling your house! Not only did he show compassion by moving slowly when needed but also communicated constantly throughout so there were no surpri
…
Read More
ses on closing day - thanks again Dan!!"
Read Less

"Daniel Flores is the best real estate agent I have ever met. He helped me buy my first home in Novato and it only took him 1 month to find what we wanted! The guy knows his stuff, he has amazing customer service skills -I would recommend this man without hesitation if you are looking for someone who can really take care of your needs."

"Daniel Flores is an exceptional real estate agent. We came to him after working with another agent and many lost offers. Daniel gave us hope and got us into a home within a month of working with him. He was able to explain to us what a winning offer looked liked and guided us every step of the way with his great communication skills. You're looking
…
Read More
for an agent that is trustworthy with excellent communication skills, Daniel Flores is the realtor for you."
Read Less

"I met Daniel at one of his listings in San Francisco. I came to do an appraisal for the buyers. He showed me into the house and was super polite. He was very knowledgeable about the property. And was super accommodating to my schedule. Absolutely fantastic guy who would be a great resource if you're looking to buy or sell real estate here locally."

"Daniel is excellent at communication and Follow up. He helped us buy our first condo in San Francisco. He's knowledgeable and aware of the current housing market. Highly recommend. Pleasure to work with."

"Daniel Flores and his team sold our San Francisco home for us. He is professional, courteous, and responsive, and got the job done in changing economic times. He has a large network of agents that can help in different parts of the bay area."

Whether you are a first-time homebuyer or a seasoned investor, you need a highly trained agent on your side! Browse our website to find properties for sale, home values, mortgage information, and more. If you have any real estate questions or would like to schedule a property viewing, please call us – we are here to help!
Real Talk with Daniel Flores
---
This isn't just a job, it's our life. What drives us is helping you realize your goals and we are always eager to address and prioritize the things you are looking to achieve. Bottom line, we are here to help guide you to the best opportunities, and not just what's most convenient.
Thinking of selling your home?
Get started today with a free and comprehensive home value report.